Actually i wanna upload abt the party yesterday,
but since i havent upload the outting in summit,
So,
let me finish this first yea peeps xDD
Before the pics uploading thing,
Lets just make some time for my babe,

SueZen.

hahahx LOL
So far, she is the closest ex-classmate with me although we are in different school.
Besides the ones in Seafield of coz.
Her voice is cute,

she got a boyfriend,

and as far as i know, she loves him very much :D
LOL!!!

She loves maple,

and is very addicted to it.
She is a very friendly, happy-go-lucky gurl.
So,

happieeeeee sweet 14 babe~ x)
I will owe you first for your present, hahah~~~~ ( and yet you gave me mine O_O )
So... abt the outting stuff.
Summary,
Went to see 2012 movie, then go arcade :D
tadaa finish~ Hahah~
Camwhoree x)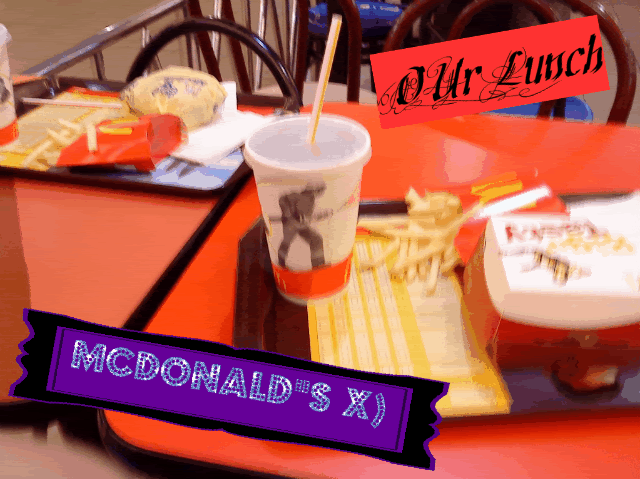 OUr Lunch, The cheapest food, MCD's value lunch!! LOL xDD
The Sweet game :P haha~ grabbing sweet.. WTF the sweet machine is so fake.. haha~
Coz after we grabbed so much, it goes senget and all the sweets dropped!! =="
Sy dam exciting, first time play weih xDD
The stupid annoying drum game.. The music!!! @.@
EEEwWW~ too early for CNY lar =="
Suppose to be 3 persons, but came out like this~ Xy neglected!! LOL~
You are just jealous coz we are HOT and you are NOT~ HAHA LMAO
Tadaa~ Finish le..
Overall, fun fun fun~
After dat, i walked back weih!!
WALKED BACK!!!
Hahah~ Then get sick! O_O
hahah~ LOLzzzz
Bye peeps x)
Party picture i'll wait for mayy first,
haha~ xDD