Abt my mum, kip praying yo~
Coz psotponed to tomoro :O
Anyhoo, today woke up at 1:23 pm~ HAHA
I am curious indeed how you guys wake up early in the morn
Well, maybe its because i stay up later than you guys LOL
Anyhoo, On the

♥5.12.2009♥
My class which is 2Budi had a ♥class party♥ at the USj 2/5 field
Every person is invited

,

but not all came

O.O
At first,

SY

XY

and

mua myself

arrived there early at abt 5.10 smth
Saw mayy, nad and boys ==
Guess wat~ WTF the mosquitoes
WALAO~ I took a pic of my leg which is bitten like shit
But dun wanna post it coz it looks disgusting

:D
Ish~ The mosquitoes SURE are

lots

over there
At last, SY beh tahan liao so she called her dad to fetch her home to change long pants
Better than waiting there like fools kena bite :P
haha~ Went back put on some repellant thing on the stings
FOOH! The thing is super HOT~
at first i didnt felt anything though, but after when we go back the field,
Walao, its like you put

chillies on your feet
I put that thing on both hands and feets
So i was like

jumping and groaning like a mad gurl
Well, after dat many ppl dy lorhhs~
everybody was having fun starting the bbq fire
while i cant coz my feet and hands are BURNING
Sy kip teasing us by saying "haha i warned you ! "
Me and Xy kip finding ice to help cooling the effected parts
After some bbq stuff, Flo♥ arrived
She skipped gym class AWWWW
LOL~ she wore TOOBISING shirt sweat
SO, eat eat drink drink and camwhoreeee♥
We were crazy abt camwhore
we even went to the swings and see-saws to camwhoree♥ HAHAH
LOL~ ( everyone did okayyy xD )
So, it was fun during bbq,
I am very interested in it :)
Haha~ I dun dare to eat the bbq fishballs at first
Coz i was afraid it was

not cooked

and i would get a tummyache
FYI i am very scared of tummyaches now
At night, we played games
HAHA we 4 dam cacat weihhhh xPP
LOL~

I always get caught easily

:P
Next thing, woaah i am in the mud
Yea

i fell down into the muddy and wet places

WTF
HAhahaa~ Game oni lah~ LOL
better than din go rite :P
IN YOUR FACE!!!!
I AM NOT REGRETTING !!!
Lol~ you should really enjoy the pics now :)

♥
AND sry i cant grab pics from others blog, cacat one :P
My picture takin skills always fail de ><
I like this pic~ Clear and nice :D Haha~ but sy dun like :O
Nice weihh~ One far one near :D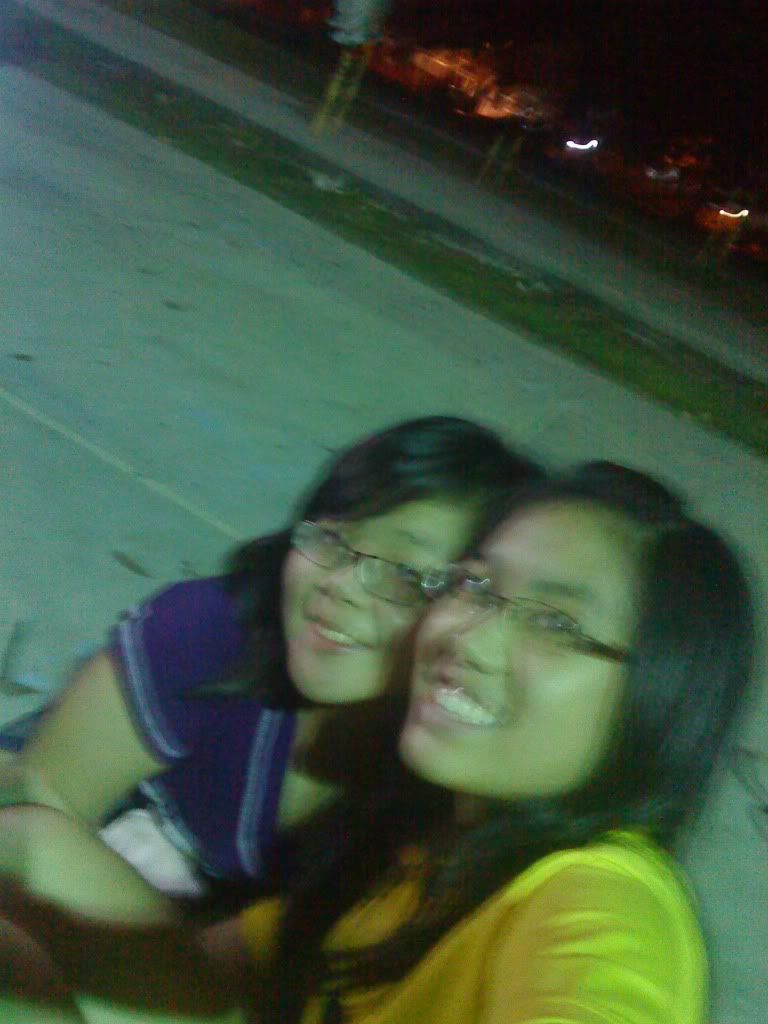 Blurrrr~ FLO and JAS~ CAmwhoree sial ppl :)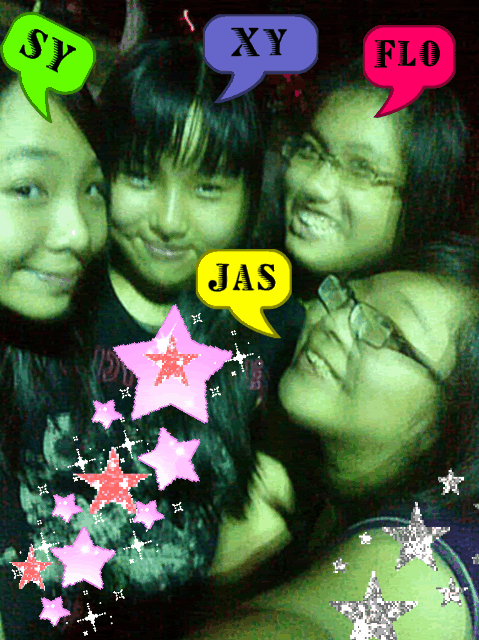 Group pic!! retarded~ I like another one in Flo's blog :)
Hahah~ SY face so cacat yet cute :) no xy :O
Neways, this is me and xy
This is a random pic, suppose to take the gurls chatting
but end up dunno who go block ==
haha
Although some moments are indeed BORING~
but~ Can lah~ Nice memory :D
Looking forward for 3BUDI now
maybe you / you guys are not so bad afterall
Maybe its just me thinking :)
LOoking forward for next year :D
- Oh gosh, raining season here!!! WHEN OH WHEN can i go lagoon ='( -